Q&A: Sabrina Shue, MD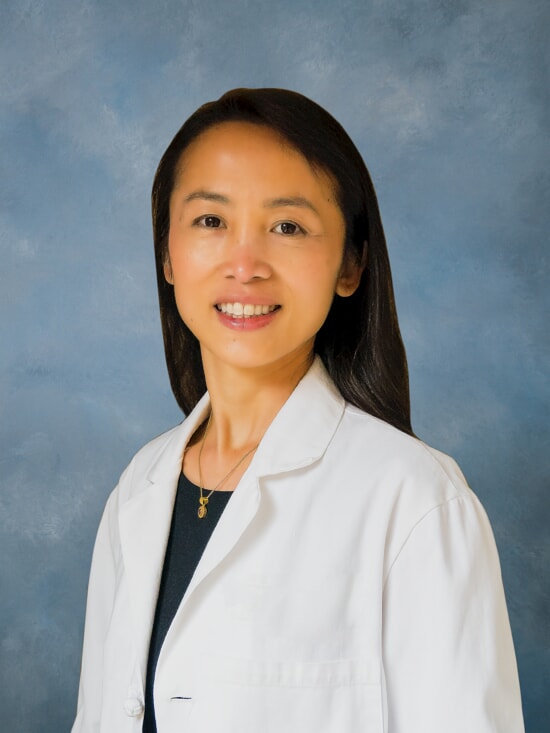 Sabrina Shue, MD specializes in providing minimally invasive treatments for conditions such as spinal compression fractures, spinal stenosis and peripheral nerve damage. She is fluent in English and Chinese (Cantonese and Mandarin).
Q: What drew you to the field of pain management?
A: Pain management is a field that allows me to develop a long-term physician-patient relationship, while giving me the opportunity to perform procedures that require technical skills. I enjoy both of these aspects of pain medicine.
Q: Are there any specific treatments, technologies or diagnostic specialties that you are particularly excited about or have particular expertise with?
A: Kyphoplasty is one of the most rewarding procedures I perform. Patients can obtain significant improvement in pain and functional level after only one procedure. I have had patients come in in a wheelchair but walk out of my office after the brief one-hour procedure. I'm also quite excited about peripheral nerve stimulation therapy and minimally invasive procedures to treat spinal stenosis. These advances in pain management are giving people new hope for living without pain or with less pain.
Q: What gets you excited about working at a NSPC-affiliated practice?
A: I enjoy the friendly environment that NSPC creates for both patients and physicians.
Q: What do you enjoy most about your job?
A: I love seeing patients smile and feel better again. It is especially rewarding when they tell me that my care has helped them see positive changes in their quality of life and well-being.
Q: What do you like to do in your free time (hobbies, interests, etc.)
A: Traveling, reading, cooking.
Q: What would you do for a living if you weren't a doctor?
A: I'd be a global trekker, blogger and YouTuber on traveling and food. I want Andrew Zimmerman's job!
Q: What is your philosophy about doctor-patient interaction and patient-centered care?
A: I am committed to providing patient-centered care, where the patient is an active player in their healing and recovery. By working together with me, we can achieve the best outcomes.