Q&A: Meet Bojan Pavlovic, M.D.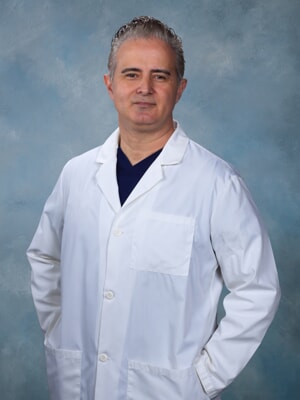 Bojan Pavlovic, M.D. will join National Spine & Pain Centers' affiliated Prospira PainCare in Orlando in November 2020. He earned his medical degree from Chicago Medical School in Chicago, IL and performed residencies at Case Western Reserve University in Cleveland, OH and the University of Minnesota in Minneapolis in internal medicine and anesthesia, respectively. He also completed fellowships in cardio-thoracic anesthesia at the University of Chicago and in pain medicine at Henry Ford Hospital in Detroit, MI. He is board certified in anesthesiology and pain medicine and is a Diplomate of the American Board of Anesthesiology.
What brought you into the field of pain management?
During my training and experience as an internal medicine resident, I was able to spend time doing pain management and eventually I realized that it was something I really wanted to do. The greatest appeal comes from being able to do both the non-invasive medicinal part as well as the interventional part of pain management.
What diagnostic specialties/treatments interest you most?
I like to incorporate interventional procedures such as neural ablation procedures with medical treatments and functional therapies. I think this offers patients an opportunity to improve both their pain management and their functional outcomes which translates into an overall better quality of life.
What gets you excited about working at Prospira PainCare?
I am excited to be able to start a new practice in a new setting which incorporates the things that I have spent a lifetime learning.
What do you like most about your job?
I like being able to do something that I am very passionate about as well as something that I am proficient at and ultimately makes a real difference in people's lives.
What makes you different from other doctors in your practice?
My experience in internal medicine gives me a perspective that blends an internal medicine/primary care viewpoint with the specialty of interventional pain management.
What's your favorite activity outside of work?
Far and away, my favorite activity is playing tennis—mostly because it involves the participation of my children.
What would you do for a living if you weren't a doctor?
I've always had a passion for sports and physical activity. As a result, I would probably have been a professional tennis player or coach.
What is the most important factor in a doctor-patient relationship and why?
It is important to recognize that we all have different backgrounds and different perspectives. I take this into account each and every time I interact with a new patient. By recognizing these differences, it becomes easier to develop a physician-patient relationship that is based on mutual respect and understanding.