Getting Your Back On Track!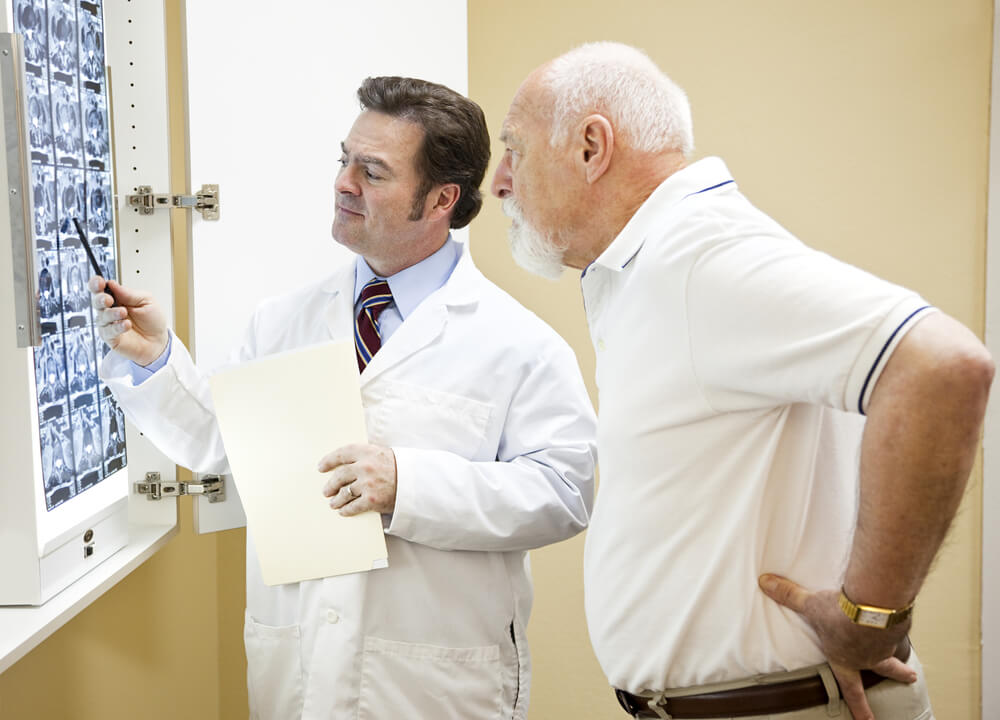 Every October, we celebrate World Spine Day to promote spinal health and educate the public about spinal conditions. During the Coronavirus pandemic, it has been especially challenging to stay active due to multiple gym closures and shelter-in-place requirements.
Many people have been spending more time on the couch, lounging in bed, or sitting for hours on the computer. After a period of inactivity, the spine becomes weak, which can lead to injury. Inactivity also leads to weight gain and increased strain on the discs and joints in the spine. This can trigger new injuries or flare-up older pain issues.
World Spine Day this year has a special theme: "Back on Track". It highlights the importance of physical activity in maintaining a healthy spine. It encourages a gradual and safe return to exercise in order to prevent unnecessary injuries.
What happens to the spine when you stop being active?
While poor posture, heavy lifting, and high impact sports can hurt the spine, physical inactivity also creates problems. Inactivity can lead to muscle loss, ligament strain, weakness, disc problems, and increased pressure on the spinal nerves.
What the studies show about inactivity
A 2015 study involving 72 Australian volunteers looked at the relationship between activity levels and the physiologic changes in the spine. The volunteers did not necessarily have a history of low back pain.
Patient activity levels were measured over a two week period so everyone could be assigned to an activity group.
Active group - people that were physically active 9-14 days out of the two weeks
Moderately active group - people that were active 1-8 days out of the two weeks
Inactive group - people that did not exercise at all
The volunteers were evaluated according to the Chronic Pain Grade Questionnaire to measure both chronic pain levels and disability. MRIs (Magnetic Resonance Imaging) were performed to show any changes in the volunteers' lower backs.

The study found that low levels of physical activity were linked to:
A decrease in disc height. The spinal discs are made of cartilage. They act as cushions between the backbones in order to absorb shocks when a person moves. A decrease in disc height can put pressure on a spinal nerve, leading to back pain and/or numbness and tingling that spreads to the legs.
Changes in the spine muscles. The MRI studies showed that the multifidus muscle, a muscle that runs along the spine's length, had a high-fat content. This is a sign that the muscle was starting to atrophy or waste away. The multifidus muscle has an important role in stabilizing the spine. If weakened, it favors back injuries.
A higher risk of lower back pain and disability. The study showed a significant link between inactivity and lower back pain. Compared to the other groups, the inactive group had low back pain that interfered with work, school, and household activities.

How to get your back on track
Returning to a more active lifestyle should be done carefully to prevent injuring the spine.
Here are some tips for a safe increase in physical activity:
Consult a pain specialist about any existing spine problems
Start with light stretches.
Increase your exercise duration and intensity gradually.
Treat your back like a finely-tuned instrument - avoid brisk movements.
Use exercise bands for a light workout.
Stop if you feel pain.
Enlist professional help (trainer or physical therapist) if you feel overwhelmed.

If you experience neck or back pain while attempting to exercise, please schedule an appointment today.