[Infographic] September is Pain Awareness Month
As September comes to an end, so does Pain Awareness Month in America. There's no question that being in severe acute or chronic pain is miserable and can be completely debilitating. The fact that one-third of the U.S. population struggles with pain is deserving of a month dedicated to its awareness.
To honor Pain Awareness Month, we'd like to shed light on how widespread acute and chronic pain is in the United States with this infographic with some facts & insights. Below the infographic, you'll also find some quick stats and other key resources regarding chronic pain:
National Pain Awareness Month Infographic: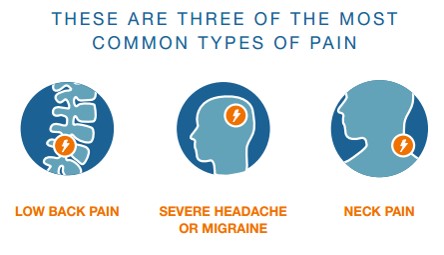 8 Key Stats & Resources
Of the 100 million adults in American suffering from chronic pain, half struggle with daily pain.
The most common types of pain are low back pain, severe headaches or migraines, and neck pain.
Pain is the oldest medical problem and attempting to relieve one's pain dates back to the 17th century – it wasn't until the 1800s when doctors began seriously experimenting with other means to reduce pain.
Women are at greater risk of developing chronic pain conditions than men.
Chronic pain can also affect the human emotional state, such as depression, anger, anxiety, and fear.
In a study of 100,000 patients suffering from chronic pain, 86% (or 86,000) reported an inability to sleep well because of pain.
In the same survey, 74% (or 74,000) suffered from reduced energy levels.
In a national survey, seven in ten Americans felt that pain management and research should be one of the medical community's high priorities.
Featured Quote from an NSPC Physician Leader
Of the many established physician leaders of National Spine & Pain Centers, here is a quote that speaks to the philosophy of compassionate, personalized care for patients suffering from pain:
"Pain is arguably the greatest health care crisis affecting our country today. It costs the American people more than cancer and heart disease combined. The enormous plague of opioid addiction is partly the result of the way the American health care system liberalized opiates and denied interventional treatments. Today we need to use the best available evidence, including interventional techniques, to treat patients with pain. If we do this, we will take care of patients with pain and stop the opiate crisis in its tracks. "~ Peter Staats, M.D., CMO of National Spine & Pain Centers
Pain Management Physicians Who Are Experts Who Can Help
Pain management physicians treat all forms of acute or chronic pain from head to toe. The challenge is making people aware that there are such highly trained, board-certified doctors who specialize in treating pain.