Edith B.'s Story
Author: Edith Baker
Date Submitted: Sep 19, 2019
Category: General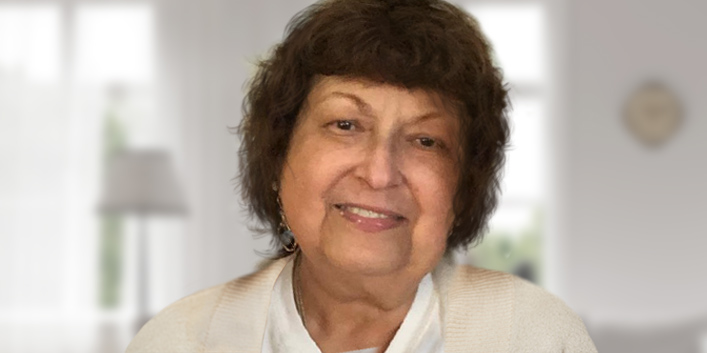 "MILD has been more than a game-changer for us, it's been a life-changer"
While most Americans would be thrilled to complete 10,000 steps in a day, Edith B. was happy to do 10.
Her lower back and leg pain from spinal stenosis was so excruciating that she was lucky to be able to walk four or five steps before she would need to find a place to sit down and alleviate the pain. "I would take a few steps and immediately start looking for the nearest chair," Edith recalls.
Over the course of 10 years, she visited numerous doctors, hoping to find relief from the pain, but found only frustration when they were unable to help her. Then her husband Brian heard about National Spine & Pain Centers and encouraged Edith to try one more doctor. "I didn't think it would make a difference, but he convinced me to go."
When they met Dr. Kristoffer de Lara in National Spine & Pain Centers' Germantown, MD office, Edith B. discovered there was hope for Edith's debilitating pain. When a series of epidural injections did not result in sustained pain relief, Dr. de Lara suggested Edith consider the MILD (minimally invasive lumbar decompression) procedure.
MILD involves only a small incision under local anesthesia and takes less than an hour. Using fluoroscopic (x-ray) guidance, Dr. de Lara located and removed small pieces of bone and excess ligament tissue in Edith's back to restore space in the spinal canal and decrease the compression on nerves that were causing her extreme pain.
From Edith's husband, Brian:
"MILD has been more than a game-changer for us, it's been a life-changer," Brian says. He can now watch his wife of nearly 49 years enjoy life again, spending time with her children and grandchildren—and even planning a trip to Hungary to visit the land of her ancestral heritage. "That is something that we were never even able to think about before now," Edith says.
For Edith, Dr. de Lara's expertise in the latest advances in chronic pain treatment options has given her a new lease on life—at the ripe young age of 70. She has gone from living her life looking for the next chair to sit down into looking for the next adventure to step into. "We are so grateful to Dr. de Lara," Brian says. "He has changed our life."