6 Exercises to Relieve Back Pain
Individuals who are plagued with back pain understand how debilitating it can be, and in certain cases, it is found to be all-encompassing. No matter where it originated from or when back pain can be a significant struggle for many individuals. Back pain may arise after lifting something incorrectly, or it can result from simple movements — even sneezing in bed the wrong way.
A Widespread American Problem
Over 31 million Americans suffer from low back pain at any given time, making it the second most common reason for doctor visits. According to the Institute of Medicine (IOM), chronic back pain costs around $600 billion in lost productivity and medical treatments every year. The Mayo Clinic states that 80% of all American will suffer from lower back pain in their lifetime.
There are simple things you can do to prevent this pain and to keep your body healthy, which is good news for any sufferers seeking relief and preventative help.
Why Stretching Helps
Most of us can benefit from stretching the sensitive soft tissues — the muscles, ligaments, and tendons — in the back, legs, buttocks, and around the spine. Limitations in motion can make our pain worse. Our bodies respond to gentle stretching, and staying limber can help with our long-term quality of life and our general health for the whole body.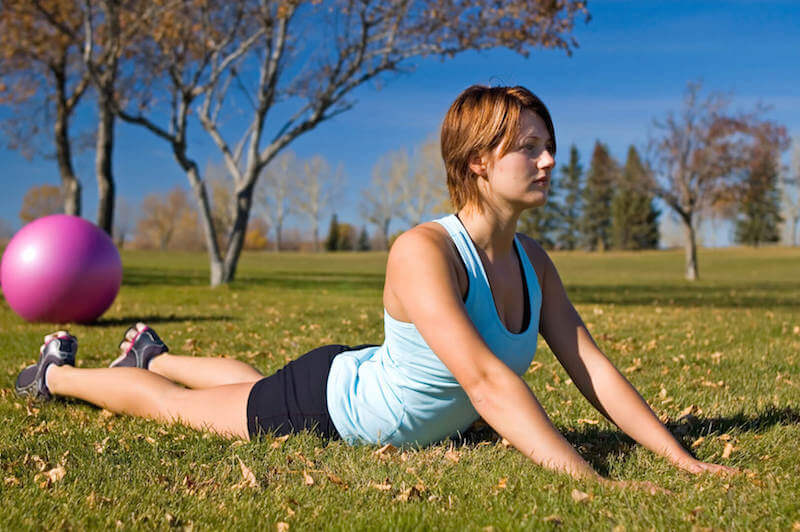 If you're a patient with ongoing pain, it might take many weeks or months of regular stretching or other back exercises to loosen the spine and soft tissues. You will find that this can increase your range of motion as well as prove helpful in the long term. Before starting any exercise routine, it is always advisable to speak with your pain management physician.