Q&A: Sohan Nagrani, MD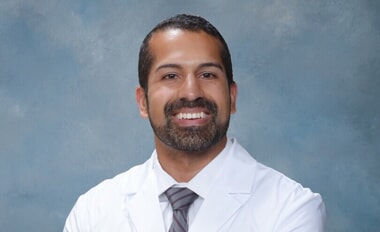 Sohan Nagrani, MD specializes in offering his patients some of the latest advances in minimally invasive pain management treatments, including neuromodulation techniques such as spinal cord stimulation and dorsal root ganglion (DRG) stimulation.
Q: What drew you to the field of pain management and/or anesthesiology?
A: I find it a great privilege to help people work towards becoming more functional and having a better quality of life.
Q: Is there a particular treatment or technology on the horizon that has you excited about the future of pain management and the opportunities to help your patients?
A: There are many pain treatment options for patients, including interventional procedures. I have a particular interest in neuromodulation, which has shown promising outcomes for treatment of more complex pain. The technology for neuromodulation continues to advance as we better understand pain mechanisms and enables us to target different sources of pain with improved outcomes.
Q. What gets you excited about working at NSPC?
A: I am excited about the team-oriented culture at NSPC where individual providers are able to work as a whole to improve patient care.
Q: What do you enjoy the most about your job? What drives you to do it?
A: The best part of this job is hearing how a treatment has positively changed a person's quality of life.
Q: What do you like to do in your free time (hobbies, interests, etc.)
A: I enjoy weightlifting and travel.
Q: What would you do for a living if you weren't a doctor?
A: I would be a physical therapist as it would still allow me to work with patients to improve their pain and functionality. Otherwise, I would open up a boutique donut shop because I love donuts.
Q: What is your philosophy about doctor-patient interaction and patient-centered care?
A: I believe in using a patient-focused approach to care with candid, honest conversations in order to provide the best possible treatment that is developed specifically for the individual and their underlying issue.