Tracy R.'s Story
Author: Tracy Reinemann
Date Submitted: Sep 19, 2019
Category: General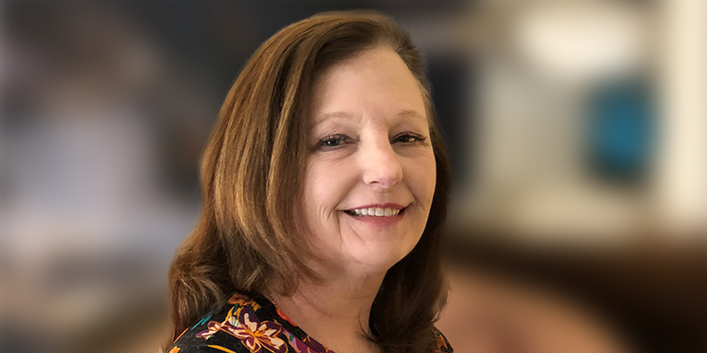 "Where others might have given up Dr. Kendall just kept working with me until he found the right solution. I even recall how he called to check on me after I had to reschedule an appointment. He was worried about me and wanted to see if I was ok. He is really caring. I would follow him to the end of the earth."
For the better part of the last seven years, Tracy R. has lived with excruciating pain in her right foot. "It got to the point where I couldn't even stand for five minutes," she recalls.
Diagnosed with chronic pain syndrome and complex regional pain syndrome in her lower extremities, Tracy tried nearly every possible treatment suggested to her, including medications, physical therapy, spinal cord stimulation, and nerve block injections. "I've had hundreds of shots in my feet," she says, noting that for a time, she was getting injections every six weeks. "Needless to say, needles don't bother me," she said.
Although some of these treatments provided temporary relief, the pain always returned. In a last-ditch attempt to avoid surgery to address her lower extremity pain, Dr. Daniel R. Kendall of National Spine & Pain Centers' McLean, VA office, suggested Tracy consider participating in a ground-breaking trial for dorsal root ganglion (DRG) stimulation.
Dorsal root ganglia are the sensory nerves that regulate and send pain signals along the spinal column to the brain. Different DRG are associated with different areas of the body. DRG therapy targets the specific source of the pain and can be especially effective for patients like Tracy who live with isolated chronic pain in the lower parts of the body.
The therapy involves implanting a small device that emits mild electrical pulses to thin wires that are placed near the dorsal root ganglia that are the source of pain. These pulses interrupt the pain signals associated with the injury. The patient can use a handheld "remote control" to adjust the strength and location of the stimulation or can even turn it off completely. DRG therapy can be tried for one week to test its effectiveness before proceeding to implantation. Nothing is sacrificed by trying the procedure and no incision is required to "test drive" the technology.
For Tracy, DRG therapy has given her a new lease on life. "It has made an unbelievable difference," she says. "It worked so well I can go to the mall now. It is amazing."
"Where others might have given up Dr. Kendall just kept working with me until he found the right solution. I even recall how he called to check on me after I had to reschedule an appointment. He was worried about me and wanted to see if I was ok. He is really caring. I would follow him to the end of the earth."