Paul S.'s Story
Author: Paul Shearin
Date Submitted: Sep 19, 2019
Category: General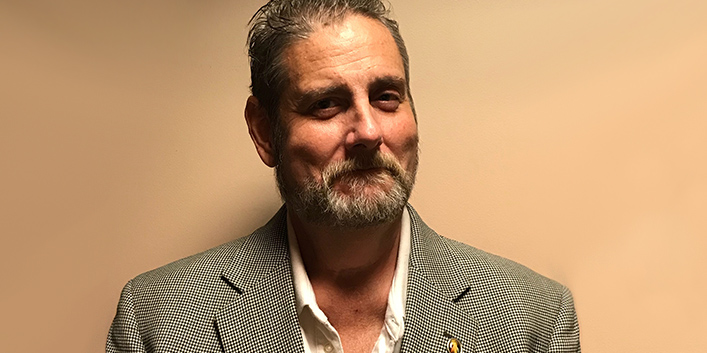 "I can't say it enough: I am so grateful to Dr. Daly. He was very kind and patient. I've worked with a lot of doctors and he ranks among the best."
Paul S. is no stranger to pain. During his 30-year career in critical care, trauma and pulmonary medicine he often had to lift and move patients and medical equipment. This led to herniated discs and other back injuries. But thanks to the care he received from the physicians at National Spine & Pain Centers, he was able to get back on his feet and back to work as clinical director and administrative director of Pulmonary and Neurology Medicine at St. Agnes Hospital in Baltimore.
But then Paul got hit with a completely different kind of pain. Extensive abdominal surgery left him in intensive care for almost a full month and with a scar that stretches from one side of his rib cage to the other. Because the surgery required cutting through his all his abdominal muscles, Paul struggled with severe lingering pain—pain that his surgeons acknowledged would be best addressed by working with a pain specialist.
Although he initially came to National Spine & Pain Centers for his back pain, Paul returned to NSPC because he knew that National Spine & Pain Centers physicians are board-certified in the specialty of pain medicine and are experts at treating all forms of chronic pain. Dr. Michael J. Daly in NSPC's Glen Burnie, MD office worked with Paul to develop a pain management and monitoring plan that got him through the worst of his post-operative pain. Under Dr. Daly's supervision, Paul is slowly tapering off his pain medications as he continues to heal and regain his strength.
"When you need pain medication, you need it. But when you don't need, it is time to come off it and get back to life," Paul said. "I'm getting to that point."
With each passing day, Paul reports that he is able to move around better and is feeling more and more like his old self.
"I can't say it enough: I am so grateful to Dr. Daly. He was very kind and patient. I've worked with a lot of doctors and he ranks among the best."