Caring For a Family Member Who Has Pain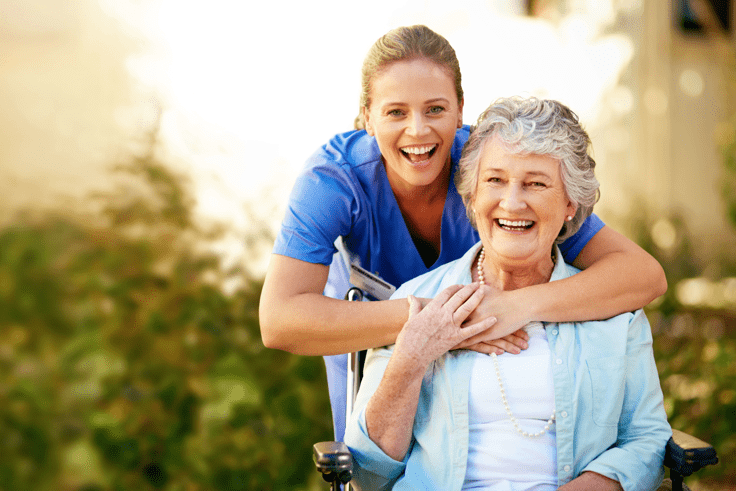 November is National Family Caregivers Month, a time to acknowledge the challenges of being a primary caretaker for a family member.
In 2020, due to difficulties in controlling COVID-19 outbreaks in nursing homes, many families have decided to bring their family members home. Family caregivers have had to learn how to provide the right level of care for their loved ones. This included learning how to administer medications, communicate with doctors, address safety concerns, and manage pain issues.
Pain is a common medical issue for many people who require assistance with their care. The prevalence of pain in this group is 40-80%, and the most common pain conditions are back pain, headaches, joint pain, and nerve pain.
If your loved one has a pain issue, there are several things you should know while caring for them.
Tips for caregivers whose family member suffers from pain
Recognize if your loved one is suffering from acute pain or chronic pain. The symptoms and treatments are different. Acute pain is a sudden-onset pain your family member may have after a fall or surgery. It improves over several weeks with rest, anti-inflammatories, and physical therapy. Chronic pain is a longer-lasting pain, often linked to an illness like diabetes, arthritis, or cancer. It may cause depression or anxiety, and it requires special medications that are different from the medications for acute pain.
Learn how to assess pain levels. While some pain medications are given on a schedule, others are given for "brake-through pain." It helps to assess your family member's pain levels to be able to provide pain medications on time. If your family member can communicate, you can ask them to use the Numeric Rating Scale, a simple 11-point scale that allows patients to self-report pain levels.
Keep track of the medications you give. Learn which medications are for pain and how they interact with medications used for other health issues. Some pain medications have sedating effects and may change your family member's concentration level, awareness, and breathing rate. Keep track of medications by using a pill organizer or a flow chart.
Learn how to communicate effectively with the pain specialist. A pain specialist will re-evaluate your family member every couple of weeks to see if their pain levels changed or if they developed a tolerance to specific medications. It helps to have a list of your family member's medications.
Consider new treatment options. When dealing with chronic pain conditions, a new treatment may become available for your family member. Devices like Intrathecal Pain Pumps and Spinal Cord Stimulators deliver medications (or electrical pulses) directly to the spinal cord to block pain signals from reaching the brain. They can reduce, or even eliminate, the need for oral medications (pills), making your life easier, and keeping your family member pain-free.
Avoid injuring yourself. Caring for a loved one often involves heavy lifting. Injuries are very likely in caretakers. Don't lift or take on more than you can handle, or you may become a pain patient yourself.
Take care of your mental health so that you can continue to take care of your loved one. Caring for people with pain issues or any illness, in general, can deplete your energy. Watch out for signs of depression or anxiety in yourself. Seek professional help if you need it.