Thomas M.'s Story
Author: Thomas Moore
Date Submitted: Sep 19, 2019
Category: General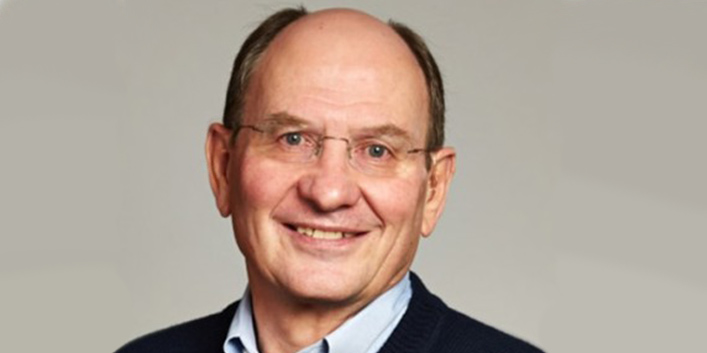 "I will continue to come back here because this is the only thing that allowed me to have my life back."
Upon returning to his coop unit one afternoon, Judge Thomas M. suffered a tragic slip and fall injury when his bathroom had been flooded from the unit above. The fall injured his lower back. Judge Moore damaged four lumbar discs that eventually ended his prestigious career as a judge for the United States Nuclear Regulatory Commission.
While he tried to maintain his aggressive travel and work schedule, he found himself almost "passing out" from the agonizing pain on a daily basis. Ultimately, Judge Thomas M. chose to have the recommended back surgery. The surgery was a success in that it decompressed the pressure on his lumbar discs allowing him to walk again. However, because of subsequently diagnosed grade 4 and grade 5 (Dallas scale) radial tears in the four lower lumbar discs, his pain levels did not subside. Also, the scar tissue that formed around the discs after surgery complicated his long term recovery and contributed to further spine compression.
After his surgery, Judge Thomas M. tried to work through his chronic pain. He resorted to repeated epidural nerve blocks, facet blocks and other conventional pain intervention methods, but only attained relief from heavy doses of prescription pain medication. His dependency on these medications worried him and impacted his work. "Pain medications were a necessary evil for me," says Judge Moore. "When I was under the influence of pain pills, it was very difficult to focus," he continued.
After several long years of trying to manage his workload around his chronic, debilitating pain, Judge Thomas M. could no longer keep up the pace required to fulfill his career obligations. He had no choice but to seek early retirement.
On a referral from his pain management doctor at National Spine and Pain Centers, Judge Thomas M. was introduced to StemCell ARTS. Judge Thomas M.'s StemCell ARTS physician carefully reviewed his vast medical history and, after an extensive evaluation, decided that the retired judge would be a good candidate for a combination of Platelet Rich Plasma (PRP) and Platelet Lysate.
After his first treatment, Judge Thomas M. was stunned to feel complete pain relief. In fact, Judge Moore was feeling so well that, with his doctor's permission, a few days after his first treatment, he went outside and took a walk without any pain for the first time in three and a half years! His confidence grew and he slowly resumed doing the everyday things that he used to do.
Judge Thomas M. needed only four PRP and Platelet Lysate treatments before he experienced nearly complete pain relief. Judge Moore now lives in the northwestern Michigan area, but continues to travel to StemCell ARTS for "touch-ups." To hear Judge Moore tell it, "I will continue to come back here because this is the only thing that allowed me to have my life back."
I will continue to come back here because this is the only thing that allowed me to have my life back." – Judge Thomas M.