Salwa E.'s Story
Author: Salwa Elbassioni
Date Submitted: Sep 19, 2019
Category: General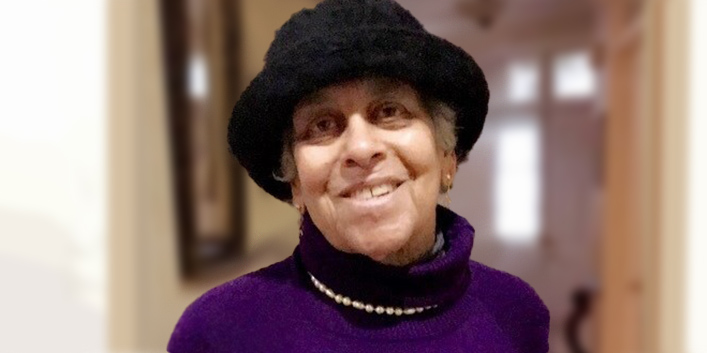 "This has been a blessing to me. I feel so much better. I can actually stand up again!"
Salwa E. thought she might never stand up again.
At 77, she found herself suffering from excruciating pain in her lower back and abdomen. Over the course of six months, she saw seven different doctors, including two gastroenterologists, in her effort to resolve the pain. "I did everything you could imagine to try to get relief," she recalled.
Eventually, Salwa visited National Spine & Pain Centers' McLean, VA office, where an MRI revealed she had a compression fracture in her back. Because she has osteoporosis, it was clear that the bone in Salwa's back had essentially crumbled and collapsed.
Salwa initially tried a back brace, then a lumbar facet joint injection and an epidural injection. But those efforts brought only minimal, short-term relief. So Dr. Daniel Kendall encouraged Salwa to consider kyphoplasty, a minimally invasive procedure that could result in permanent relief.
Using x-ray guidance, Dr. Kendall guided a needle to the fractured bone and then inserted a small, orthopedic balloon into the vertebra and inflated the balloon to raise the collapsed bone to regain height. He removed the balloon and filled the resulting cavity with a special cement that stabilized the vertebra, making it among the strongest bones in her body.
Within an hour of the procedure, Salwa was home and almost entirely pain-free. Her recovery has been so successful that she is now back to participating in water aerobics and Pilates. The pain that made it almost impossible for her to get out of bed and stand up straight without getting physically ill is now completely gone.
This has been a blessing to me. I feel so much better. I can actually stand up again!