Nanci S.'s Story
Author: Nanci Strauss
Date Submitted: Sep 19, 2019
Category: General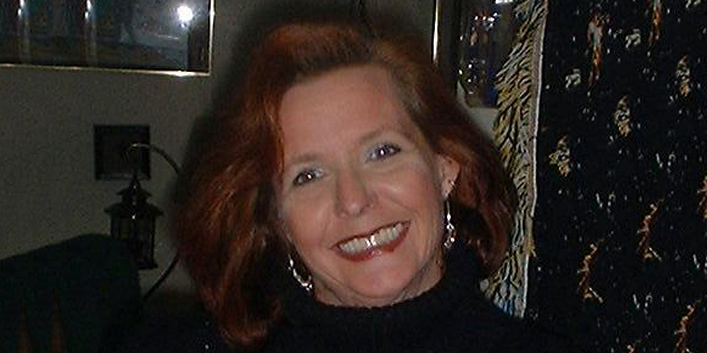 "Dr. Gu is absolutely amazing! I cannot stress how grateful I am to him. It was the first time since all this happened that someone was really hearing me."
Nanci S. is no stranger to pain. She survived a serious car accident in her teenage years that left her in ICU for two weeks and in the hospital for three months. But for the last eight years, she has struggled with chronic pain resulting from a less dramatic, yet equally debilitating injury: a fall from a ladder.
Nanci was initially told that the pain in her knees was from arthritis, not her fall. The pain continued to worsen until she was no longer able to do her job. She sought a second opinion and learned that she had torn her meniscus, (the cartilage which cushions the knees) and that she needed surgery. At this time, she was also experiencing pain in her middle and lower back. She was diagnosed with five bulging discs in her lower back, but she shrugged the middle back pain off as arthritis. Eventually, she had a spinal cord stimulator implant which helped relieve much of the pain, but by late 2013 severe pain had spread to her neck and shoulders, and the pain in her middle back had significantly worsened. Unfortunately, a few months later, her provider moved to California.
The next six months were not only painful but challenging as Nanci met with several spine and pain specialists throughout the Richmond, VA area and was unable to find a doctor that she felt good about working with. Then she made an appointment with National Spine & Pain Centers' Glen Allen, VA office where she met with Dr. Yaoming Gu. In a matter of minutes, Nanci says she knew she'd landed in the right place.
Dr. Gu is absolutely amazing! I cannot stress how grateful I am to him. It was the first time since all this happened that someone was really hearing me."
"A lot of doctors, specialists and surgeons talk down to patients, as if we were children, or as if we do not have the ability to understand the depth and complexity of which they speak. Dr. Gu speaks with me, not to me or down to me. He encourages me to take an active interest in my therapy and I feel that he includes my input into his evaluation, using that input to help develop a therapy which is right for me. The entire team at the Glen Allen office is just amazing! From the front desk to the physician assistants and nurses, they have become like a second family to me. The support and encouragement I receive from them means so much to me!"
Nanci's therapy has involved multiple treatments, including radiofrequency ablation to disrupt the pain signals in her spine as well as epidural nerve treatments to reduce inflammation and swelling of irritated nerves. Dr. Gu's willingness to explore all treatment options has impressed Nanci and given her hope that she will be able to care for her aging mother.
"I see my light at the end of the tunnel is coming. I feel my life coming back," she said. "I know that I am going to have treatment for the rest of my life but I'm willing to do it if I can regain my health." Nanci expects that sometime in the next few years, she will be able to resume her hikes in the George Washington National Forest, where prior to her injury, she used to cover five miles on weekdays and 20 miles on weekends.
Her advice to others suffering from chronic pain is simple. "Learn everything you can about your diagnosis. Research, read and ask questions. Keep a diary and be an active participant in your health care," she said. "And realize that the silver lining may not be what you want or expect it to be, but you have to look for it. It's like looking at clouds. You just have to find the shape it is going to take."
And one more thing: "For anyone with spine or joint pain I would recommend National Spine & Pain Centers in a hot minute!"