Helga L.'s Story
Author: Helga Luest
Date Submitted: Sep 19, 2019
Category: General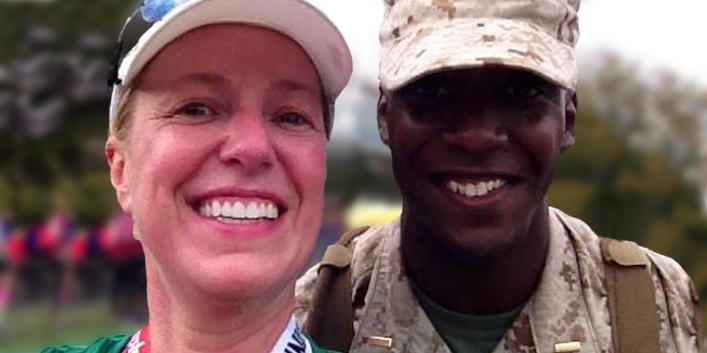 "From the minute I walked in the door, I found everything to be top-notch. It's clear their standards are very high and that everyone has your health and safety in mind."
There was a time when Helga L. was living with so much physical pain she wondered if she would not have been better off dead. The serious neck and back injuries she suffered during a random, violent assault nearly 25 years ago were so significant that she was told that she would never be able to resume her passion for running.
But Helga does not give up easily. "I was not going to listen to those doctors," she said. "I wasn't willing to surrender. So I kept searching until I found someone who said you might be able to run again. That was hope for me."
After three years of hard work and dedication, Helga finally put her running shoes on again and in the years since she has even completed 13 marathons. "Running was the best way to get my back strong," she said, adding that it was a good stress reliever. Pushing through the grueling 26 miles of a marathon is "a way for me to appreciate what my body has been through."
But the pain never completely went away. Over the years, Helga tried various treatments ranging from physical therapy to pain medications, chiropractic care, biofeedback, and acupuncture. Eventually, the pain became so severe that she had trouble putting on socks or tying her shoes.
So Helga sought out the help of the experts at National Spine & Pain Centers' Rockville, MD office. Dr. Aneesh Singla ordered an MRI which revealed that Helga suffered from sacroiliitis, a painful inflammation of the joints which connect the pelvic bones to the spine. These small SI joints absorb all the forces of the upper body before balancing and transferring the weight to the hips and legs. When these joints become irritated or injured, they can cause chronic discomfort and pain in the lower back, buttocks, groin, and legs.
Guided by fluoroscopy (x-ray imaging), Dr. Singla injected a local anesthetic into the affected SI joint to confirm the diagnosis and then injected a long-acting corticosteroid medication to reduce the inflammation and provide pain relief that lasts for an extended period of time.
For Helga, the result has been nothing short of "miraculous." For the first time in 20-plus years, she has had periods of no pain. Just weeks after her treatment with Dr. Singla, the mother of twins completed the Marine Corps Marathon for the sixth time. "These injections have made it possible for me to continue distance running and enjoying every minute of it – and that is a huge gift. The treatments, in combination with my fitness regimen, have enabled me to stay on the course that I know works very well for me," Helga said. She has nothing but gratitude and praise for the professionals at National Spine & Pain Centers for helping her.
From the minute I walked in the door, I found everything to be top-notch. It's clear their standards are very high and that everyone has your health and safety in mind."
Helga hopes her story will provide inspiration and hope for others suffering from chronic pain. "Sometimes you can't change what happens to you, but you have choices with what you do with it," she said. "I found a way to ride it out and became stronger in the broken places. I have quality of life back – and Dr. Singla and National Spine & Pain Centers were part of what made that possible."