Garet P.'s Story
Author: Garet Powers
Date Submitted: Sep 19, 2019
Category: General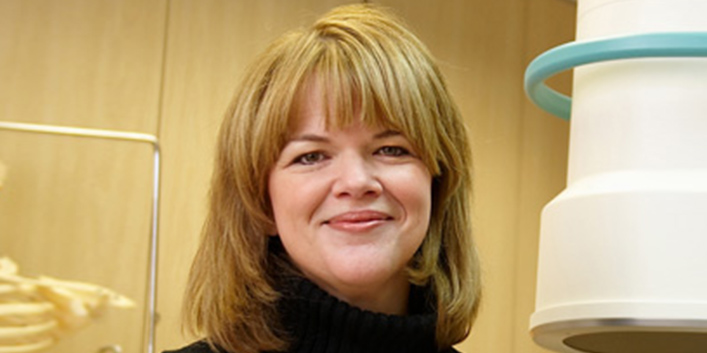 "It's a miracle. I'm not taking all the medications I took, that were so hard on my body. The pain is more than 85% gone. It's hard to even put into words what this means. It's truly given me back my life."
Garet was struggling with terrible headaches. The pain would not go away. Finally, she went to see her general practitioner. She had been a patient for several years and was confident she would find the relief she sought. Instead, her doctor sent her to a neurologist. What followed was a year and a half of unrelenting, unbearable pain. Garet was diagnosed with Atypical Trigeminal Neuralgia, a disorder of the trigeminal nerve that causes stabbing, mind-numbing, electric shock-like pain in the eyes, lips, nose, scalp, forehead, and jaw. Medications were giving her virtually no help. "On a scale of 1 to 10, my pain was always 6 to 10. I couldn't get relief," said Garet.
At the office every day, Garet's high stress, detail-oriented job meant trying to continue with her responsibilities, even though the pain left her racing from meetings to vomit. Garet considered quitting her job as it became increasingly difficult to focus on details with the excruciating pain. Garet explained, "It changed who I was. I wasn't fun anymore. I spent whole weekends in bed. I lost touch with my friends; I stopped working out and all my activities. It was isolating and I felt just awful."
After seeing several specialists, she was referred to two brains surgeons. One of the surgeons told her about a surgery she could try. Her face might be paralyzed, and the back of her head would be disfigured. The surgery had a very low success rate and there was no guarantee she would get any relief from the pain. The second brain surgeon told her about nerve decompression surgery. Again, she was told there was no guarantee it would work. Garet P. was becoming overwhelmed. "I was faced with all these decisions while being in horrible pain. It was so hard. I didn't know what I should do," she said.
Garet returned to the neurologist to sort out what she had heard from the surgeons. The neurologist suggested starting with a nerve block and evaluation at National Spine & Pain Centers. Garet was given a thorough exam and then heard the words she thought she would never hear. "The doctor told me that when I got through with my treatments I was going to feel much better and I wouldn't need surgery. It was the first time anyone said you are going to feel better." The doctors at National Spine & Pain Centers told Garet that they didn't think the nerve block would work, but thought a treatment called medial branch blocks would help. Since her doctors had sent her for the nerve block, they tried the procedure. As suspected, it didn't help. Doctors then treated her with the medial branch block. "I'll never forget it. It was a Friday. The weekend was bad, but by Monday, I started feeling better and I felt better every day after that," Garet related.
Today, Garet's life is back on track. "It's a miracle. I'm not taking all the medications I took, that were so hard on my body. The pain is more than 85% gone. It's hard to even put into words what this means. It's truly given me back my life."