Connie G.'s story
Author: Connie Graham
Date Submitted: Dec 9, 2022
Category: General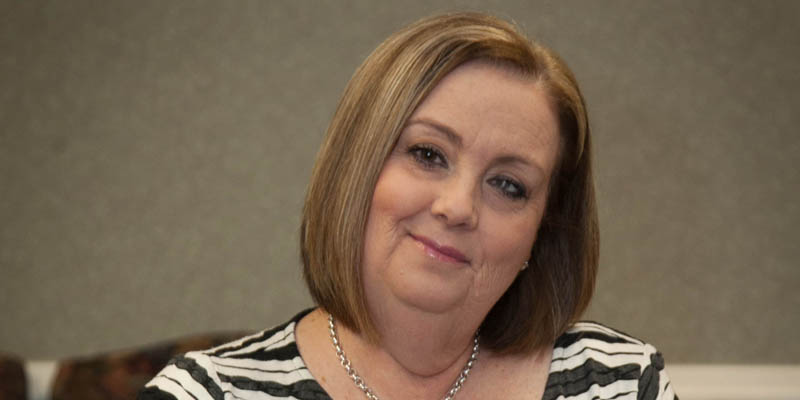 "They gave me back my life"
Having spent most of her life on her feet working in a school cafeteria, Connie suffered from chronic back pain that exacerbated to the point that she was forced to retire.
"I had no life. I would come home from work and go straight to bed," she recalled. "And I knew I didn't want to medicate myself to be able to function."
After three surgeries failed to provide any relief, Connie was referred by her doctor to Comprehensive Pain & Rehabilitation (CPR), an affiliate of National Spine & Pain Centers, to see if she was eligible to participate in a clinical trial for back pain sufferers.
Connie met the criteria and it wasn't long before she began to see significant improvement in her pain. Then in 2012, CPR's Dr. Hunt Hapworth recommended a spinal stimulation device for Connie.
"Dr. Hapworth takes great care of his patients and makes you feel so comfortable," Connie said. "The stimulator has worked great in relieving the back pain. Now I'm able to get on the floor and play with my grandson. That's something I would never have been able to do before."
She credits the entire team of professionals at Comprehensive Pain and Rehabilitation. "Every time I leave an appointment, I am blown away by this fantastic group. They handle everything in a timely and thorough manner," she said. "They are all so friendly. I've made such a personal connection here that these people are almost like family to me."
Connie said she feels blessed to have been chosen to receive treatment from Comprehensive Pain & Rehabilitation. "Thank God they chose me for the clinical trial. And if they can fix me, they can fix anybody. They gave me back my life."