Featured Doctor: Stephanie Y. Clop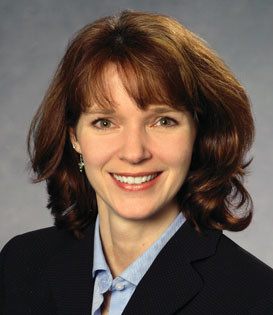 Stephanie Y. Clop, M.D. will join National Spine & Pain Centers' affiliated Alexandria (Mt. Vernon) and Aldie, VA offices in July 2020. She earned her medical degree from Eastern Virginia Medical School in Norfolk, VA and completed her residency in Physical Medicine and Rehabilitation at the Veterans Administration Medical Center in San Juan, Puerto Rico. She is a Diplomat of the American Board of Physical Medicine and Rehabilitation and has been named one of Northern Virginia magazine's Top Doctors and a Top Doctor by Washingtonian magazine.
What brought you into the field of pain management?
I ended up in the field of pain management after recognizing a need to deliver specialized and effective treatment for pain. I love working with the musculoskeletal/nervous system and finding the source of my patient's pain and treating it with a variety of modalities that create the best way for the individual to maximize their function and quality of life.
What diagnostic specialties/treatments are you most interested in?
I am especially interested in diagnostic and therapeutic blocks and joint injections. I also use Botox to treat migraines, dystonia, spasticity and pain.
What gets you excited about working at NSPC?
I look forward to working with NSPC because of the extensive resources and teamwork the organization provides to those of us in the practice.
What do you like most about your job?
I love working with patients and finding ways to improve their quality of life.
What makes you different from other doctors in your practice area?
I see each patient as a unique individual, from what motivates them, to how they respond to medications, pain tolerance, and what daily activities are important to them. I treat the whole patient, paying close attention to their history, expectations and other medical conditions. I combine all this information to formulate a plan with the patient, based on their individual attributes and needs. I spend time educating my patients on their conditions and the various options for treatment. I want to involve them in the treatment process by giving my recommendations but ultimately it is their decision based on what is right for them.
What's your favorite activity outside of work?
Besides spending time with my family, I also love spending time with my rescue dogs and cats. I also enjoy spending time outside working in my yard.
What would you do for a living if you weren't a doctor?
If I wasn't a doctor, I don't know what I would do. I love what I do and I've been doing it for more than 20 years. Maybe I would be a neuropsychologist. I just love the medical field and working with people. My dream job would be to run a wildlife preserve, but I'm not sure I can make a living off that.
What is the most important factor in a doctor-patient relationship and why?
I believe my job is to help find the best treatment that is right for that patient. And to do this, I must listen to the patient, educate the patient, build trust and respect with the patient in order to fulfill a good doctor-patient relationship.